These days, it's probably more likely that you win the lottery than for Sony to make a bad lens. Their process over the last few years has been really dialed in, to the point where making a technically good piece of optics is their bread and butter.
I have gone on record as saying that I adore their 24mm f/1.4 that they released a couple of years ago, and I'm happy to report that I feel nearly as strongly about this new 20mm f/1.8. It's not quite as great as that lens in my mind, but it's still a stellar piece of very wide-angle glass for just $900.
Making lenses this wide that don't have horrific distortion is not easy. Looking at my images with the 20mm, I have to say I am most impressed not with how sharp it is (it's very sharp) but how well images are rendered despite the dramatic wide-angle. Lines are straight on the edges, and the perspective doesn't seem warped in any way.
I think this iteration of 20mm is more akin to what our eyes see when they aren't locked to a fixed position. They dart around and view a whole wide space, and the 20mm captures that look in the same way I feel like my brain processes any scene in front of me.
So that is to say, when I'm enjoying a vista or piece of architecture, I find that shooting it with this lens is capturing more what I remember a scene looks like than other optics I might carry with me if that makes any sense.
As far as physical construction, the build and operation of the 20mm f/1.8 G is pretty much par for the course from Sony primes. It has a declick-able aperture ring that can also be set to "A" and controlled from the camera if you don't like adjusting the aperture on the lens itself. It also has a programmable custom button on the left side of the lens which many of you will also appreciate.
The standout feature of the lens' construction is actually how small and light it is: this is a very compact lens. It's much lighter than I think one would expect for how quality the images look.
Comparing how Sony is making lenses to someone like Panasonic or Canon is kind of night and day: Sony seems to be getting smaller whenever they can, while the other guys keep getting larger, with the exception of maybe Nikon's Z primes. The long and short of it is if lightweight and compact are important to you, then you will love what Sony has done here.
I think this lens will be most at home shooting landscapes and architecture, and 20mm is a fantastic wide point of view for real estate and interior photography as well. Seeing as the distortion is so well controlled, I can see homes looking really good if photographed with this lens.
Though I haven't had a chance to try it yet, I imagine astrophotography is also going to work very well since Sony has specifically put in the time to assure points of light, like stars, are rendered as points and not blobs. We've seen that in other lenses like the 24mm f/1.4 and that same treatment was given to this lens.
Sony mentioned to me that this has a pretty close focusing distance for a lens so wide open, and I do agree you can get pretty darn close to subjects with it. It's a neat point of view, and though I'm personally not certain what I would do with this ability quite yet, I'm sure many of you will find interesting ways to take advantage of it.
There is very little to complain about here, as you can tell. The lens is very close to optically perfect, is lightweight and compact, and has a very friendly price tag.
I don't think I would go so far as to say this lens has character, though. It's a rather neutral and sterile experience, capturing and rendering images more technically perfect than visually interesting. This is what I have come to expect from Sony though, and pixel peepers will absolutely love how sharp this lens is from corner to corner, and relatively consistent through the aperture range.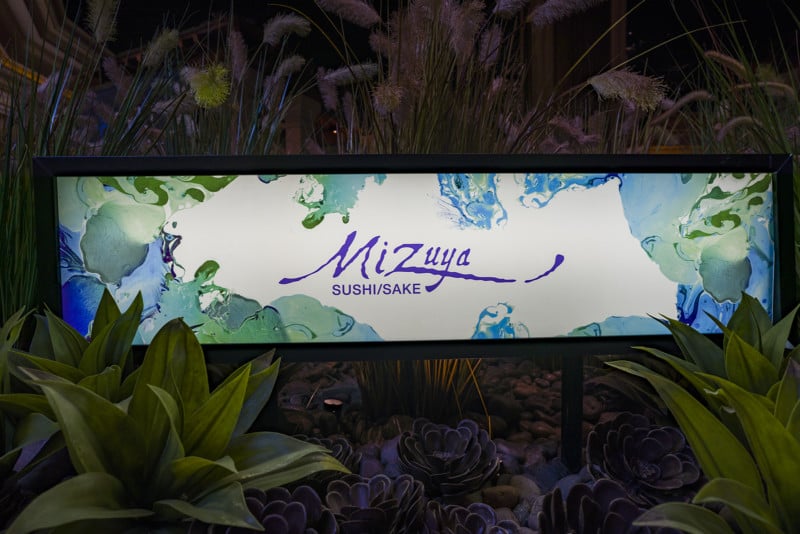 That visual perfection is probably what you want to see as well, and if that's the case then you're in luck: the Sony 20mm f/1.8 G seems to be delivering that in spades.